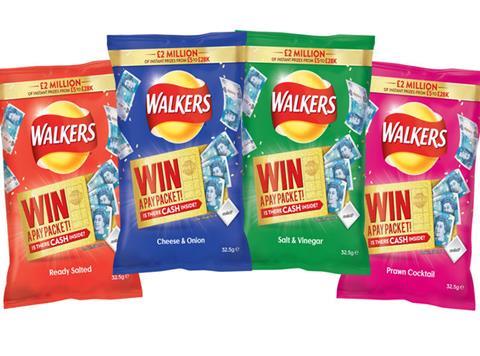 Walkers is supporting its Pay Pack giveaway with a new TV ad.

Set to run for five weeks from today (22 April), the commercial features a mum who discovers she has won £2,200 through a Walkers multipack - and immediately leaves home to make the most of her newfound riches.

The Pay Pack push, launched earlier this month, will hand out £2m via instant-win cash equivalent to average weekly, monthly and annual salaries.