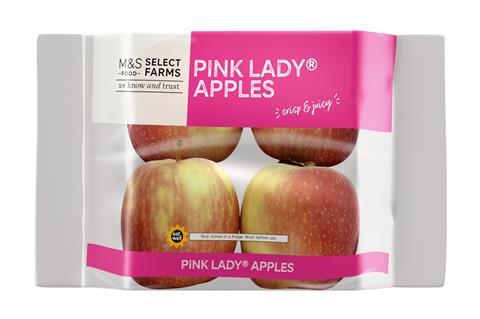 M&S has relaunched its 'Little Shop' collectable toys, made with more paper and cardboard, and repurposed materials.
The miniaturised replicas of M&S products, which were first launched last year, now used repurposed plastic from old household appliances, said M&S Food MD Stuart Machin.
Shoppers had enjoyed collecting the toys, "but we also heard concerns from customers about sustainability", said Machin.
"Over a third of the full range are made from sustainable paper and card this year," he said. "Where we've needed to use plastic for our minis with curved shapes, we've given old and broken plastic a new purpose by recycling washing machines, fridges and plastic bottles that were destined for landfill or incineration."
The collectibles – part of M&S's strategy for appealing to more young families – can be returned to stores for recycling.
"Like last year, we've built the campaign around play, reuse, recycle, so if customers no longer use Little Shop, we've got a clear plan in place to ensure nothing goes to waste," said Machin. "We want the minis to be reused first by encouraging customers to pass them to friends or family, or the paper/card minis can be recycled at home and the plastic ones at our recycle boxes in-store.
"The collectables that are returned will be recycled through our plastic take-back scheme to create things like store fittings and playground equipment – just like we did last year. We added any leftover minis from Little Shop to the 16 tonnes of plastic packaging our customers recycled through the take-back scheme to create flower planters. The planters were delivered to three primary schools in early spring to help pupils learn about gardening.
"At M&S, families are at the heart of all our activity and through Little Shop, we're doing our bit to help bring some extra fun (and a little bit of learning) to their time together. We know many of our customers will be as excited as we are to see Little Shop return, but crucially, in a more sustainable way."