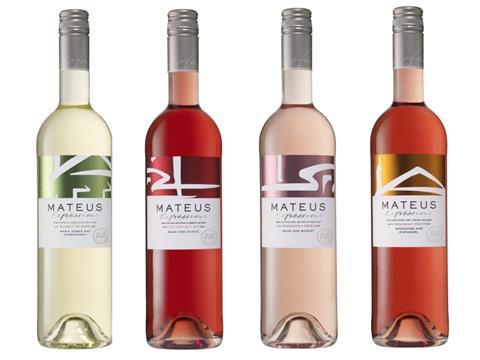 Portuguese wine brand Mateus has launched four blends that combine indigenous grapes with international varieties.

The Expressions range comprises three rosés: baga and shiraz, baga and muscat, and aragonez (or tempranillo) and zinfandel. There is also an aromatic white blend of Maria Gomes and chardonnay.

They will come in clear bordeaux-style bottles rather than the distinctive flasks used for the brand's core range.