Russia's ban on fresh food imports from the EU, US, Canada and Australia is having widespread - and very different - effects on beef prices.

In Brazil, prices are up by a fifth as producers have struggled to meet the increased demand from Russia. However, month on month they have fallen slightly, suggesting the situation is starting to stabilise.

In the UK and France, beef prices are down by more than a tenth as a result of the Russian embargo. France is also feeling the effects of weak domestic demand due to the struggling economy.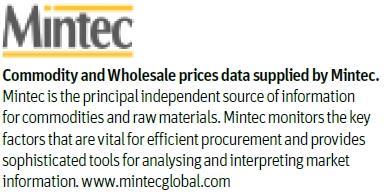 UK lamb prices are down year on year as a result of high supply throughout 2014. There is also a seasonal affect pushing down prices against last month's, as consumers opt for other meats.

Meat suppliers in EU countries may be able to take a little comfort from predictions that feed prices are likely to be lower in the coming year as a result of strong crops.