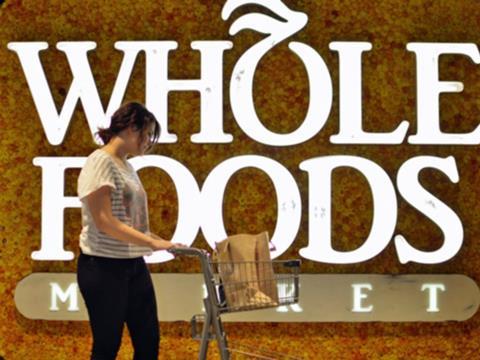 US supermarket chain Albertsons is rumoured to be mulling a bid for Whole Foods Market.

Albertsons, the third largest grocery chain in the US following Walmart and Kroger, is exploring a bid for the specialist organic business, according to the FT.

And the consideration is serious enough for its private equity owner - Cerberus Capital Management - to hold preliminary talks with bankers, according to the FT.

Speculation over a Whole Foods Market buyer has been rife since its hedge fund shareholder Jana Partners complained about the company's "chronic underperformance" and suggested a possible sale.

Whole Foods has spent the past four years building up its store estate from 311 in 2012 to 431 in 2016, with nine branches in the UK.

But its same-store sales have been in decline for six consecutive quarters. And despite its expansion yielding steady year-on-year increases in revenue, its annual profits fell for the first time in 2016 to £5,411m, down from $5,416m in 2015.

The decline is thought to be down to larger rival supermarkets improving their organic offerings.

Albertsons is a much larger player than Whole Foods Market in the US, with over 2,200 stores across 35 states.

Whole Foods Market did not respond to The Grocer's request for comment.