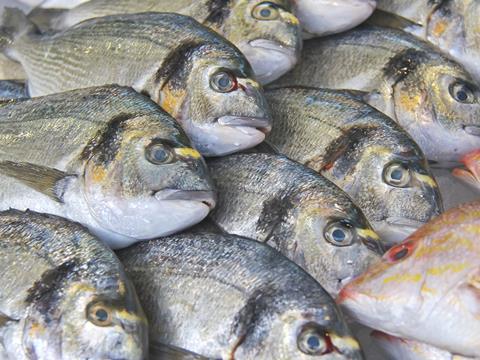 Fish processor Aquila Processing, which supplies Aldi, has called in administrators to help find a buyer.
The business was squeezed by rising costs in the aftermath of the EU referendum in June 2016 as the value of sterling declined dramatically. It was also affected by the withdrawal of duty relief on its imports, a statement from administrators at KPMG said.
Aquila, which employs 37 staff, processes and packs imported frozen fish and Quorn from its site in Grimsby.
Established in 2007 as an importer for fish-and-chip shops suppliers, Aquila has since grown to supply businesses throughout the food industry, including Aldi.
Howard Smith and Jonny Marston of KPMG were appointed as joint administrators of Aquila Processing Ltd on 4 April 2017.
"Any business that is reliant on imports will have faced challenges in recent months as the weakness of sterling takes its toll on margins," Smith added.
"We continue to maintain operations at Aquila Processing while exploring options. We would encourage anyone interested in buying the business, and its assets, should get in touch immediately."
Aquila recorded a 6% fall in turnover to £12.2m in 2014, with operating profits nudging up to £195k, according to the most recent accounts filed at Companies House. The business has not published details of its 2015 or 2016 financial years and extended its previous accounting period from 31 December 2015 to 30 June 2016.