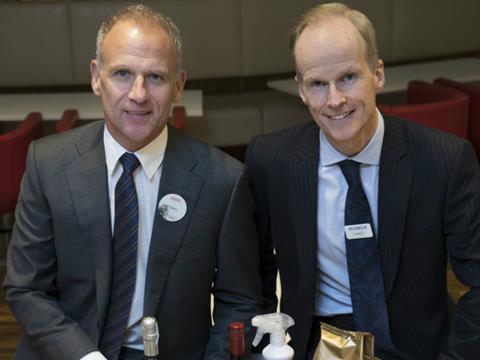 Tesco's planned £3.7bn merger with Booker hung like a huge shadow over what was otherwise a resurgent set of results this week.

Despite its first LFL full-year UK profits in seven, there was a sense that the long-term verdict on Tesco boss Dave Lewis - and for that matter Tesco's future growth prospects - may hinge on getting it past the CMA.

Lewis admitted he and his management had to win over a sceptical board to push ahead with the shock plans - nothing unusual in that, he argued. But Lewis admitted there was still work to be done to sell the deal to shareholders.

The Tesco boss plans to update the projected £25m growth figure "between now and going to shareholders", though quite how he will pull that rabbit out of a hat remains to be seen.

Yet his comparison between the flat grocery retail and the out of home market, "growing at 40% a year", shows the extent to which Lewis believes Tesco's future depends on this deal. How Tesco is to achieve growth, especially with the discounters on the rise again, without it, is not as clear as he would like.