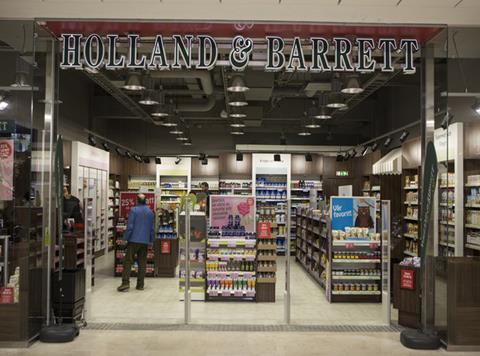 Holland & Barrett has set its sights on conquering Scandinavia following its merger with Swedish health and wellbeing retailer Hälsa för alla.

The deal will see Holland & Barrett quadruple its portfolio in Sweden from four to 16 stores, as the retailer pursues its goal of establishing 500 stores across Scandinavia in the next four years.

Following the merger, all 12 Hälsa för alla stores will be rebranded as Holland & Barrett and will stock its full range of products.

The Nuneaton-based retailer said it hoped to conduct "further merger and acquisition activity" to expand its footprint in Scandinavia.

"Sweden has for some time been a key market for us given its maturity and well-established consumer appreciation of healthy living," said Holland & Barrett's chief financial officer Chris Keen.

"Today's merger consolidates our position in Stockholm and provides an important platform for planned further growth of our business in Sweden and across the wider Scandinavian market."

Holland & Barrett opened its first Swedish store last year in Stockholm's Mall of Scandinavia as it pursued international expansion.

The group, acquired by Russian tycoon Mikhail Fridman in June, operates 154 worldwide franchises and is targeting group-wide sales of £1bn by 2020.