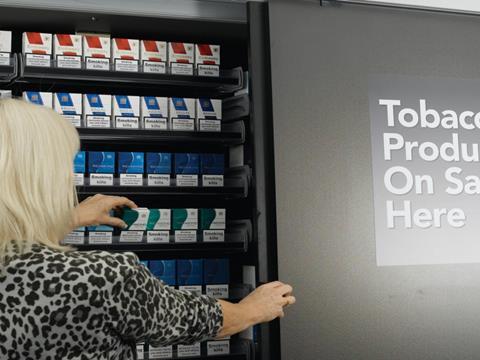 Imperial Tobacco (IMT) is the FTSE 100's biggest rising stock so far today after winning approval for a £4.2bn US acquisition spree.
Imperial received the regulatory green light today for its deal to buy four US cigarette brands and a line of e-cigarettes conditional on the merger of US tobacco giants Reynolds and Lorillard.
The deal, first agree in July 2014, will go ahead after the US Federal Trade Commission agreed to sanction the merger of the world's second and third largest tobacco firms.
The acquisition includes the brands Winston, Maverick, Kool, Salem and e-cigarette brand blu, plus the national sales force, offices and production facilities currently owned by Lorillard.
The $7 bn (£4.2bn) acquisition significantly boosts the UK firm's presence in the US grows its American business to around 24% of its tobacco net revenues.
Imperial shares shot up by 3% by mid-afternoon to 3,381p and recorded an annual share price high earlier in the day of 3,388.7p. The shares are now up by 27.6% year-on-year.
Earlier this month, Jefferies analysts predicted investors would welcome the approval of its US expansion writing: "Should IMT triumph, Bulls will savour the low entry multiple, cost synergies and the tax and financing benefits."
However, the broker warned: "Those of a more cautious hue, like us, will worry about the challenge of reversing the fortunes, quickly, of what are some of the fastest-declining brands on the US market."

Share Price: 3,388.00p

Change Today: 104.00p

Market Cap: £32,426m