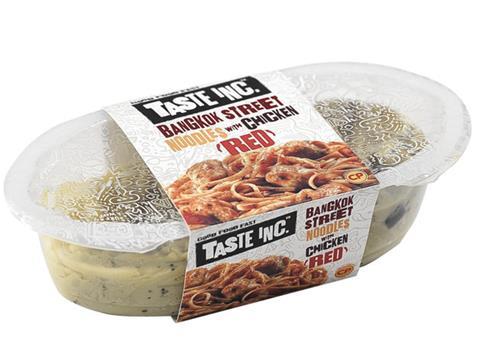 Morrisons has started selling a new street food-inspired microwaveable noodle products from Taste Inc, a supplier shortlisted for The Grocer Brand of the Year.
Bangkok Street Noodles with Chicken come in two variants – red Thai sauce topped with sliced red chilli, and green Thai sauce with sliced red chilli.
Morrisons has priced the quick-to-prepare products which are ready to eat in less than two minutes at £2 each for a 250g pot.
Chris Wendham, commercial and marketing head, said Taste Inc was looking at developing the new range further over the coming months.
"We are always trying to bring innovation into the microwave snacking category. We've captured the noodle dishes of Thailand to create this product that is quick and easy with authentic colours and flavours based on a street-food trend," he said.