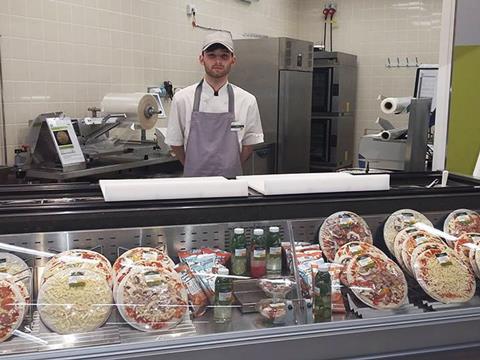 Morrisons is working to add more products to its fresh free-from counters after finding they were pulling in customers from as far as 45 minutes away.

The supermarket sells a range of fresh gluten-free pizzas, sandwiches and salads at its counter in Guiseley and new fixture in Giffnock.

The counters had received a "positive response" from customers and some were travelling long distances just to access the range, Morrisons said.

Morrisons revealed it was working to expand the product range and did not rule out opening more counters, although no decision has been made yet.

The counter in Guiseley originally launched in November to cater for customers who wanted to buy from Market Street but couldn't get any gluten-free produce at the counters. The supermarket worked with charity Coeliac UK to develop gluten-free options and gain accreditation.

The counter in Giffnock opened in June following positive feedback.

The trial has also attracted attention on Facebook, with shoppers saying they "can't wait" for a wider rollout. Its dedicated page has accumulated 460 likes.