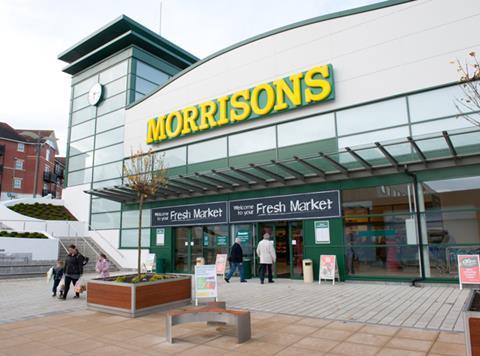 The former treasurer and head of tax at Morrisons has been charged with insider dealing.
The Financial Conduct Authority (FCA) said today it had charged Paul Coyle with two offences of insider dealing.
The charges relate to trading in Ocado shares between February and May 2013. The £216m tie-up between Ocado and Morrisons, in which the latter agreed to buy Ocado's distribution centre in Dordon and license its technology, was announced in May.
Coyle was suspended by Morrisons following his arrest in January this year. Insider dealing carries a penalty of up to seven years in prison.
In a statement Morrisons said: "Wm Morrison Supermarkets plc confirms that following his arrest in 2013, a former employee Paul Coyle, has today been charged by the FCA with allegations of insider dealing.
"The FCA's insider dealing investigation did not concern Wm Morrison Supermarkets plc nor any other Morrisons' employee. Morrisons is satisfied with its governance and procedures concerning the handling of market sensitive data in this case and found that the company's procedures had been properly followed.
"These accusations, if proven, would be the result of an individual acting alone."