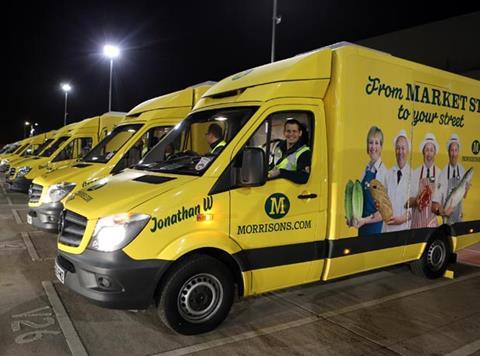 George Dymond, hired by Morrisons to take charge of its online operation at the start of the year, has resigned just weeks into the role.
The FT reported yesterday that Dymond – who was expected to oversee the day-to-day running of the service – had stepped down after the role failed to meet his expectations.
Morrisons, which has lagged its rivals in offering an online grocery service, launched its first deliveries in conjunction with Ocado in Warwickshire on 10 January. It aims to have coverage of 50% of the country by the end of 2014.
Dymond was recruited from Australian retailer Coles, where he was group general manager of merchandise. Prior to that, he was trading director at Carphone Warehouse for a decade.
Morrisons have so far declined to comment.
The news comes at the end of tough month for Morrisons. Last week it emerged the supermarket's group treasurer had been suspended amid allegations of insider trading ahead of its tie-up with Ocado last year.
On 9 January, Morrisons surprised the City by reporting a 5.6% fall in like-for-like sales excluding fuel for the six weeks to 5 January. It blamed a slowdown in market growth for a challenging Christmas trading period, and said its full-year profit forecast would be at the lower end of market expectation – between £783m-£853m.
Read this: Is Dalton Philips any closer to delivering for Morrisons?