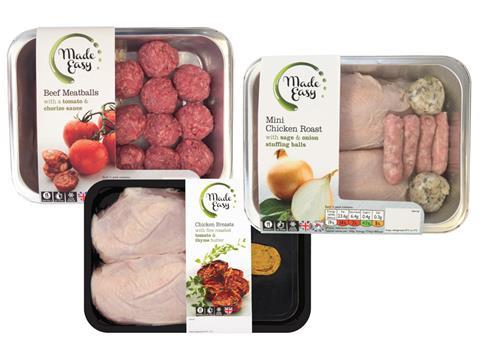 Musgrave GB is set to expand its premium Discover the Taste range and its semi-prepared Made Easy range this year.
Speaking at the annual Budgens conference last week, Musgrave revealed that over 120 products would be added to its 30-line premium Discover the Taste ready-meal range, which launched into Budgens stores in November.
Musgrave said the premium tier range already accounted for 1% of retail sales and that product launches would be phased throughout the year at "seasonal times".
The retailer also confirmed the Made Easy range would be expanded in line with shopper expectations and retailer feedback – starting with the addition of Made Easy Veg Pots from next month.
Speaking at the conference, Budgens retail director John Pattison also told retailers the company would look to drive future growth through new stores, refits, own brand and the Budgens Retail Excellence programme.
The Budgens brand had performed ahead of the market for 21 of the last 25 weeks, with like-for-like sales performance up 1%, "beating the market by half a point", a spokeswoman added.