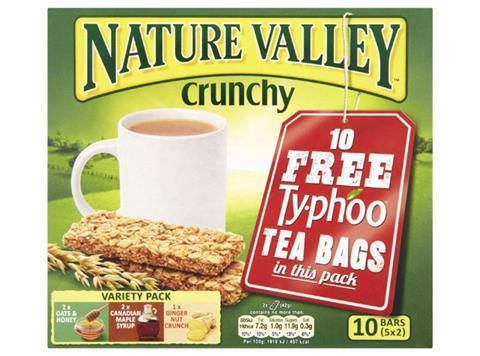 Cereal bar brand Nature Valley has teamed up with Typhoo to give consumers free tea bags.
From 1 March, 700,000 multipacks of Crunchy Oats & Honey and Variety bars will come with 10 bags of Typhoo tea. Nature Valley said it was looking to tap into the "huge opportunity" around tea breaks – citing Kantar research that had shown 81% of cereal bars were consumed with a drink.
"With this promotion we're offering consumers fantastic value for money, and Typhoo is the perfect partner to encourage new and existing customers to enjoy the Nature Valley brand," said Sarah Bullamore, customer marketing manager at Nature Valley owner General Mills.