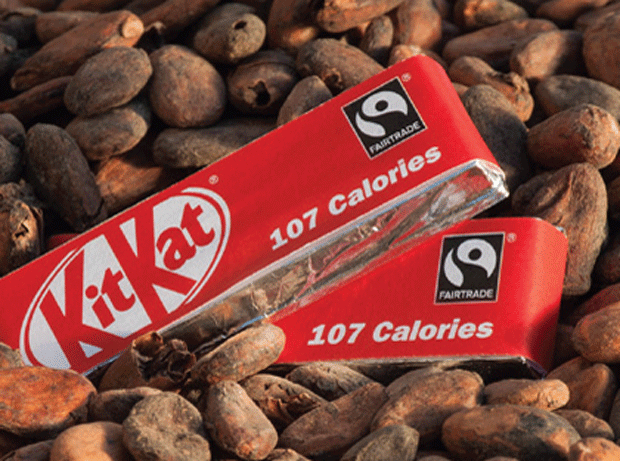 Nestlé is cutting the saturated fat content of Kit Kat – its biggest confectionery brand.
The recipe for the wafer filling in Kit Kat has been redeveloped over the past three years at the Nestlé Confectionery factory in York, and reformulated two-finger, four-finger and standard Chunky bars are set to roll out early next year. The factory produces more than a billion Kit Kat bars annually.
Although the change will not reduce the calorie content of the products – a two-finger Kit Kat will continue to contain 107 calories per bar, for example – Nestlé said it would cut 3,800 tonnes of saturated fat from the public's diet. The two-finger bar will drop from 3.3g to 2.9g of sat fat, while the four-finger milk chocolate bar will drop from 7.2g to 6.4g.
"This is the next step on the journey where we are improving the nutritional profile of our products," said Nestlé Confectionery MD Ciaran Sullivan. "Kit Kat is our biggest confectionery brand and therefore the obvious choice to identify a sat fat reduction."
He added that the changes to the recipe "did not come at the expense of quality and taste".
News of the recipe change came as the Department of health announced its new Responsibility Deal Pledge on saturated fats, which Nestlé signed.