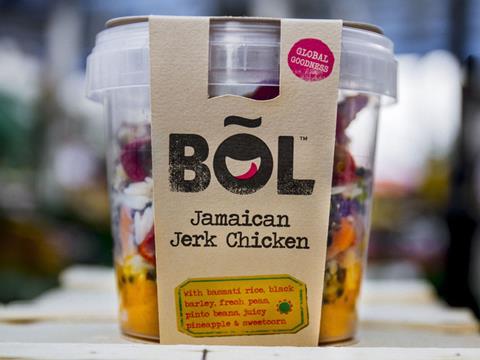 A ready meal range launched by the former head of food at Innocent is being expanded.

Bol, created by Paul Brown following the axing of Innocent Veg Pots this year, is a range of pot meals that debuted in Sainsbury's in April.

The initial line-up of 10 vegetarian meals is being expanded in October with Jamaican Jerk Chicken, Korean Kimchi Chicken; Kansas BBQ Chicken & Quinoa, and Keralan Chicken Curry developed by chef Meera Sodha (all rsp: £3.99).

Brown said Bol had achieved retail sales of more than £1m since launch. "We've been extremely pleased with the initial national launch of Bol into Sainsbury's, Ocado and Tesco," he added.