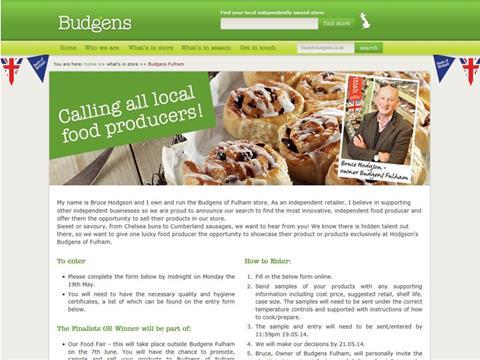 A Budgens retailer has launched a competition to find an independent food producer to list in his store.

Bruce Hodgson, who runs a Budgens in Fulham, said he was running the contest to give smaller, unknown independent suppliers the chance to get their goods on shelf.

Producers are being asked to fill in an online form at www.budgens.co.uk/fulham and send in samples by 19 May. Shortlisted entries will attend the Budgens of Fulham Food Fair in June.

"There are some fantastic unique products on our doorstep, and sharing these with our customers will make our store stand out and drive footfall," Hodgson said.