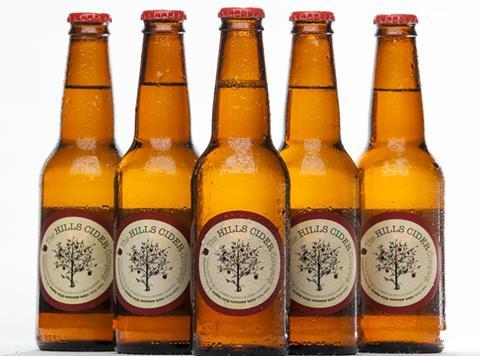 Australian craft cider supplier The Hills Cider Company has sent its first shipment to the UK.
The apple, pear and apple & ginger ciders have been imported by AusAvenues and are being distributed in the UK from this week through craft beer and cider specialist The Bottle Shop. The initial shipment includes 330ml bottles of the cider, in addition to the first delivery to the UK of Vale Brewing lagers and ales.
The Hills Cider Co co-founder Steve Dorman admitted sending Australian cider to Britain was a bit 'coals to Newcastle', but said it saw the UK as a major new export market. The company already sells its ciders in Hong Kong, Singapore and Papua New Guinea.
"At this stage we're still testing the waters," he said. "But we're feeling really positive about potential sales in the UK."
"What we're offering is quite different to the usual British cider styles," added Dorman. "Our ciders are really clean-tasting, fresh and fruit driven. They are also very food friendly and we're promoting them as an alternative to drinking wine with your meal."