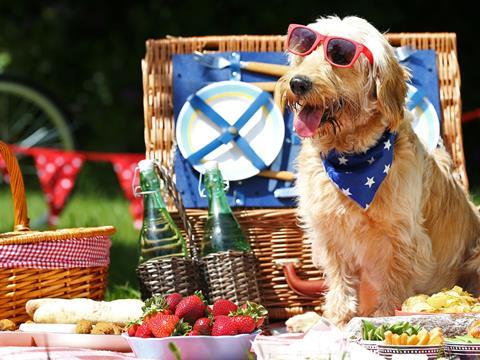 A proper British picnic isn't complete without (a) a cheeky dog trying to snaffle a sausage roll, (b) a wasp making a child cry and (c) some rain.

Thankfully, Lily's Kitchen didn't invite any insects to this puppy picnic, which it staged in the dog days of summer.

The idea was to plug its latest canine cuisine, the 'Picnic in the Park'. It treats hounds to "free-run chicken, Italian ham, sugar-snap peas" and more. Maybe that'll keep Fido off the houmous.