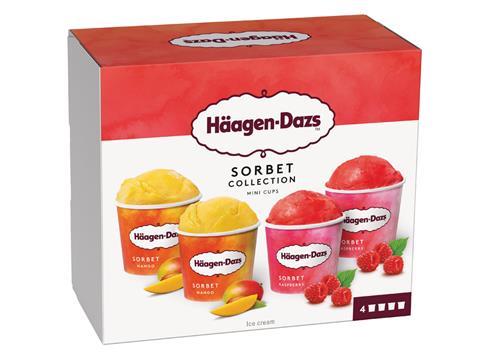 Häagen-Dazs is launching its first sorbet range to the UK in 10 years.

Debuting in Tesco this weekend, the Sorbet Collection is an extension of the luxury ice cream brand's mini-cup multipack selections of vanilla, caramel and fruit ice creams. Each sorbet box (rsp: £4/four-pack) contains two flavours: mango and raspberry, both blended with lemon. The variants were chosen "with a UK consumer lens", said Arjoon Bose, UK and Northern Europe marketing head for Häagen-Dazs.

The General Mills brand has also added a Speculoos Caramel Biscuit & Cream flavour to its Caramel Collection of ice cream and a Blueberries & Cream variant to its Fruit Collection.