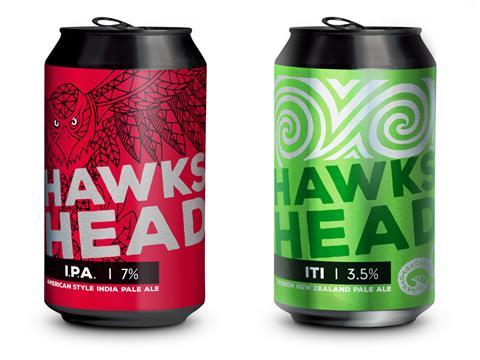 Hawkshead Brewery is hoping to tap the can trend in the craft beer scene with two new beers.
The duo, available to the grocery trade from today, comprise 7% abv American-style IPA (rsp: £3.50/330ml) and Iti – a 3.5% abv session version of the brewer's premium strength New Zealand Pale Ale (rsp: £2.50/330ml).
Both brews, canned unfiltered and unpasteurised, are described as 'highly hopped', with the former featuring a 'powerful blend' of American and New Zealand hops, while Iti is brewed with several varieties of hops from New Zealand.
The launch follows recent expansion by the Lake District brewery. It said it could now brew 8,500 barrels [1.4 million litres] per year.