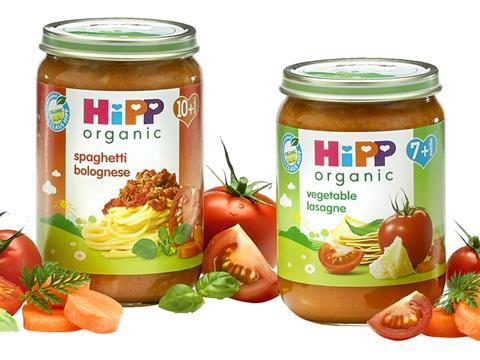 Babyfood brand Hipp Organic has unveiled a major packaging overhaul with a focus on the jar format - in a move that will also see the addition of 19 recipes.

Backed by a £2.5m media investment, the revamped and expanded range has begun a rollout intended to continue throughout the year. Its focus will be new-look glass jars with wider necks to allow easier spooning and create on-shelf standout among rival brands' pouches. The 60-plus lineup will feature a "fresh, natural" design highlighting the ingredients and the history of the brand.

The "radical step in design" was an attempt "to put jars back on the map," said John Allaway, general manager at Hipp.