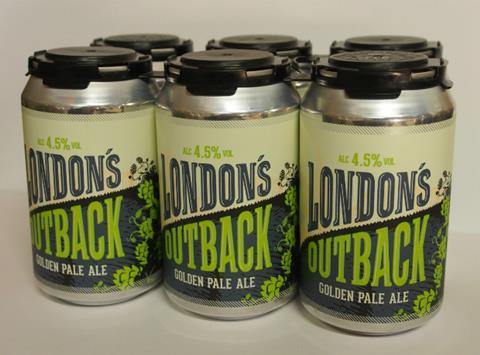 Hogs Back Brewery has poured its London's Outback brew into 330ml can format.

Launched a year ago in keg, the 4.5% abv pale golden ale can is being rolled out into local independent retailers and Majestic now (rsp £10.99/six-pack). The rollout followed the "success" of the brewer's Hogstar lager in the same format, said MD Rupert Thompson, adding the move would tap continued thirst for craft beer in cans.

"Since launch, London's Outback has built a profile among the younger drinkers who are the primary consumers of craft beer in cans, so we're confident this is the right move to take the brand forward."

In October, the Surrey-based brewer embarked on a £400,000 expansion programme to quench increasing thirst for its craft beers. The capital investment was kicked off with the installation of three new fermenting and maturation vessels at its Tongham site.