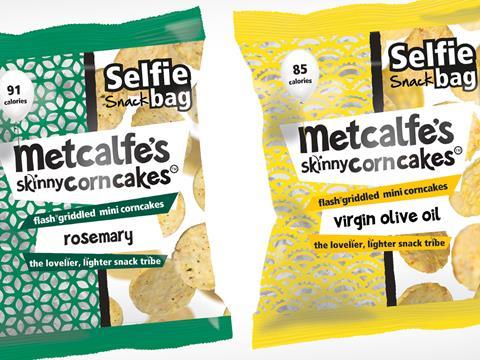 Metcalfe's Food Co has added a smaller 'Selfie' format to its Skinny Corncakes range.

The 20g Selfie Snack Bag line, rolling into Waitrose this week, comes in rosemary and virgin olive oil flavours (rsp: 70p). The packs ­contain fewer than 100 calories each, and are baked, rather than fried.

"Knowing the right foods is the easy part, but there is a disconnect when it comes to the quantities we should be eating," said company founder Julian Metcalfe.

The NPD will be followed by a What the Duck flavour Itsu noodle pot that enters Sainsbury's this month.

Metcalfe's has also secured further listings with Asda and Sainsbury's.