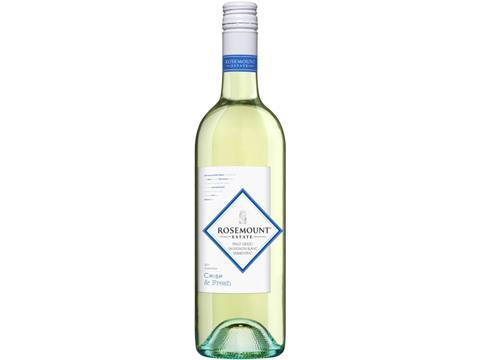 Morrisons has teamed up with Rosemount Estate to launch a crowdsourced blended wine.
Available exclusively at Morrisons, the wine is a blend of Sauvignon Blanc, Pinot Grigio, and Vermentino and has 'a little dash' of Moscato (rsp: £7.99).
It was created following a national competition that culminated with 10 foodies attending an exclusive weekend in Wiltshire hosted by celebrity chef Matt Tebbutt. Guests were tasked with creating a new white wine blend that championed Sauvignon Blanc. The names of seven other grape varietals were replaced with only flavour descriptors to ensure participants "let their senses and imaginations truly take over".
"The competition was a great way to challenge our shoppers and find out what they would create when driven purely by their taste buds," said Rosemount senior brand manager Victoria Hunt-Taylor.
The winning blend was created by Olimpia Davis from Chester.
"Olimpia has put together a really interesting blend, which uses a little Vermentino and Moscato to spice up the Sauvignon and Pinot Grigio," said Morrisons senior wine sourcing manager Clive Donaldson. "Her approach reflects the evolution of the British palate, which is now seeking out new and exciting flavours. We are always on the lookout for the next big thing and this wine forms part of our increasingly eclectic range of white wines."
Davis said it would be "amazing" to be able to walk into Morrisons and pick her own blend up from the shelf.
This year's competition follows similar activity by Morrisons and Rosemount last year.