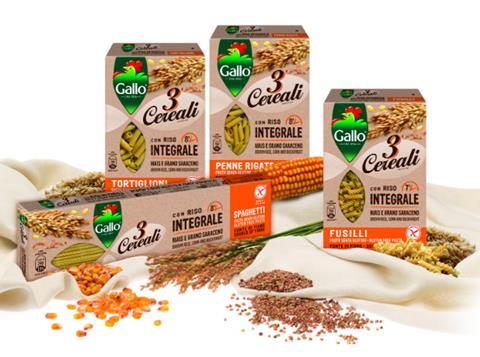 Italian brand Riso Gallo has added a wholemeal rice pasta range to its portfolio of premium rice products.

Made with brown rice, corn and buckwheat, the gluten-free NPD - which can be cooked al dente in about seven minutes - promises to be a lighter alternative to wheat pasta. It comes in 250g packs and is available in four variants: Fusilli, Penne, Spaghetti and Tortiglioni (rsp: £1.99).

The product's introduction follows the launch of the latest Guida Gallo, Riso Gallo's biennial guide to the world's best risotto restaurants and risotto recipes. It can be downloaded as an app from the Apple and Android stores.

Featured UK restaurants include London's Theo Randall (at the Park Lane InterContinental), Union Street Café, Locanda Locatelli and Mosimann's Club, as well as Edinburgh's Restaurant Martin Wishart and the G&V Hotel.