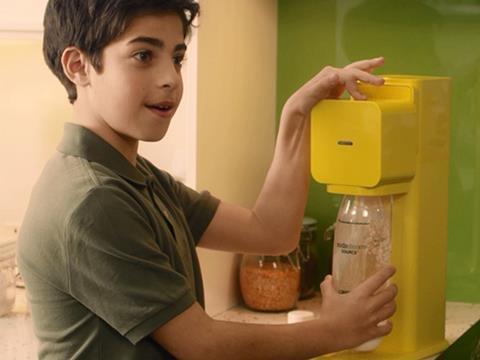 SodaStream is to relaunch and replace its entire product range in July as it joins the war against sugar, which it described as a health "time bomb."

The products will typically contain 70% less sugar than existing lines, and have been stripped of artificial sweetener aspartame to tap consumer demand for more ­natural products.

"There is a global obesity crisis," said SodaStream UK MD Fiona Hope. "Excessive sugar intake and soft drinks have played a huge part. At the same time, there is also a growing distrust of artificial sweeteners like aspartame. Consumers are caught between a rock and a hard place with mainly the choice between high sugar content or artificial sweeteners," she added.

"We're responding to consumer preferences for natural sweeteners and have worked hard to find different ingredient combinations which deliver fantastic taste and sweetness without aspartame."

She said many of the new products would be low or zero sugar, with flavours ranging from Mandarin Nectarine to Kiwi pear, Cranberry Raspberry, Pink Grapefruit and Tropical Fruit Punch. The range will be available in stores including Asda, Sainsbury's and Argos.

The relaunch follows SodaStream's 'Water Made Exciting' marketing campaign, which has been backed by an advertising campaign as well as a tie-up with Public Health England's Sugar Swap initiative, which is seeking to reduce sugar consumption, especially among children.