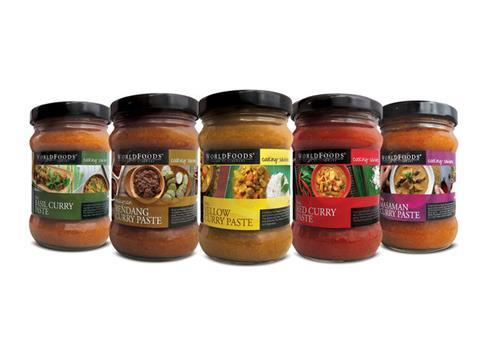 Thai brand WorldFoods is to bring a selection of its free-from range of Asian sauces, pastes, marinades and salad dressings to the UK.

Following launches in mainland Europe and the US, the brand will make its British debut with eight pastes, two marinades, and three sauces for dipping and stir-frying.

Available from organic and natural food wholesale distributor Tree of Life, the jarred line-up will include Malaysian Rendang; Indonesian Nasi Goreng and Singaporean Nyonya Laksa pastes, Thai Turmeric & Lemongrass marinade, and Chinese Ginger, Garlic & Chilli sauce.

Sizes range from 150ml to 300ml, with rsps from £1.49 to £2.29. All products are free from fish, gluten, milk, lactose, nuts and soya.

"Our range reflects a growing consumer trend for re-creating ethnic food at home and an increasing interest in Asian cuisine," said May Foong, global business director at WorldFoods, which she co-founded in 1989.

"Consumers are increasingly looking to try new cuisines and flavours, and we're confident that the WorldFoods range will appeal to those who enjoy a healthy, balanced diet, as well as those who may suffer from allergies or intolerances," she added.