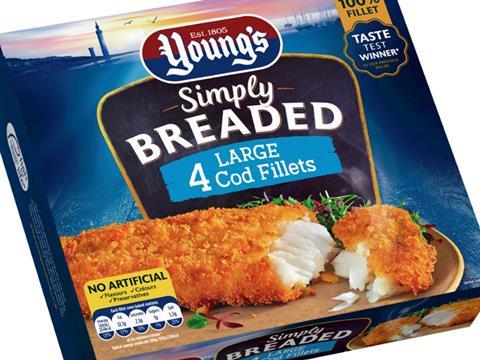 Young's Seafood has relaunched its breaded fish range with a new recipe under the name Simply Breaded.

The brand has "reinvigorated" the recipe, which has a crispier breadcrumb and a new shape. A new pack design is aimed at increasing the brand's presence in store and giving the range a stronger personality.

The range will be available from August in Tesco, Asda, Sainsbury's, Waitrose, Co-op and Ocado.