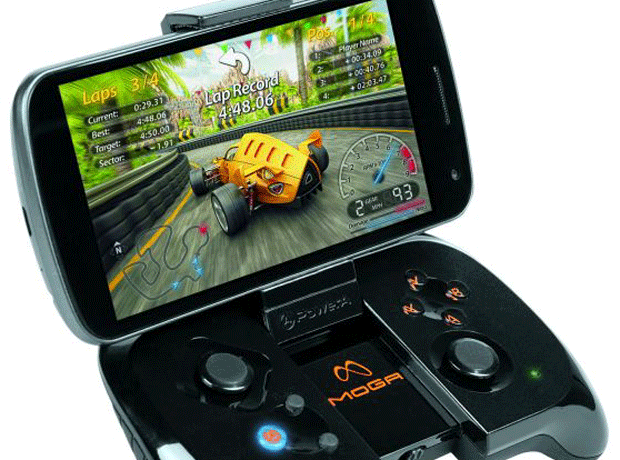 The producer of a games controller for use with smartphones and tablets is hoping to transform the mobile games market.

The Moga Pocket Controller will roll out on 14 June, and is available now on pre-order through retailers including Tesco Direct, Game and Amazon. Priced at around £30, it is similar to a console controller and has dual analogue sticks, shoulder triggers and four action buttons.

A Moga Pro Controller, which has a larger grip and a D-pad, will be available exclusively through Game at £39.99.

Android phones and tablets connect to the devices using Bluetooth, and are held in place with an adjustable arm. The Moga is not compatible with iPhones.

Launched in the US last October, the Moga has gained support from games developers including Gameloft, Rockstar and Sega and compatible titles include Modern Combat 4, Grand Theft Auto and Nova 3.

"Moga has been a game changer in the US and we're confident UK gamers will love it," said Eric Bensussen, president of supplier PowerA.

However, Nick Gibson of Games Investor Consulting said few mobile gaming controller peripherals had come close to becoming an industry standard because of the challenges of gaining broad developer support and having sufficient appeal to persuade gamers to pay out.

"There will be many hard-core mobile gamers who see value in such a controller, but the mass mobile gamer audience will be happy with the default touch screen interface," he said.