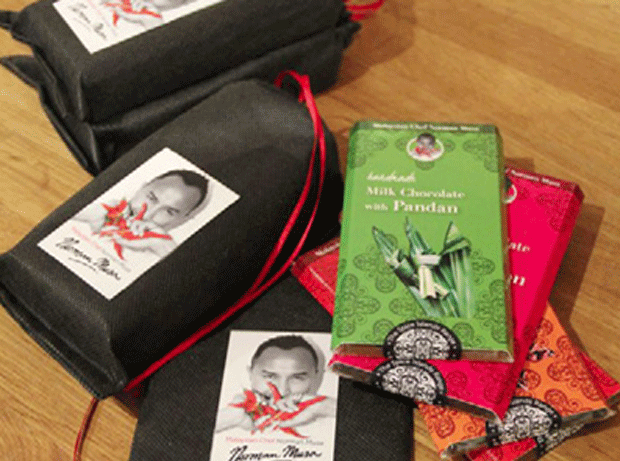 An award-winning chef is introducing a range of Malaysian-spiced chocolate bars, and plans to expand into ice cream, spices and curry pastes.
Chef Norman Musa, this year's Young Asian & Oriental Chef of the Year at the Asian Curry Awards, is launching his Spice Island chocolate bars next month.
The range, which was trialled at Musa's Ning restaurant in Manchester, comprises Belgian milk chocolate with tropical pandan, dark chocolate with star anise, dark chocolate with cinnamon and coffee, and milk chocolate with nutmeg (rsp: £3.25/ 75g).
The chef said there was growing awareness of Malaysian flavours in food to go and supermarkets.
The range launches at the Specialty & Fine Food Fair at Olympia next month.