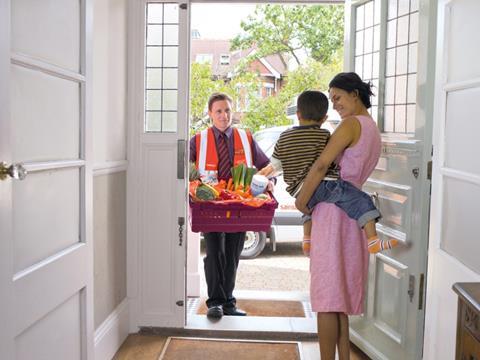 Nearly three in 10 online grocery shoppers are making an increasing amount of food purchases on the internet, a survey by market intelligence agency Mintel has found.

At the time of Mintel's survey in December, 29% of 2,000 UK internet users said they were doing more online shopping than they had been 12 months beforehand.

This figure increased to 36% of 25 to 34-year-olds, who were increasingly "shunning the supermarket trip", Mintel said.

Only 11% of UK grocery shoppers said they were shopping online less than they had been 12 months ago.

The agency said the online grocery market was increasing as a result of consumer appetite, with sales forecast to reach £9.8bn this year - up 13% on 2015.

Online-only retailers were "particularly benefiting" from the trend and registered a 110% increase in sales from 2010 to 2015, Mintel added.

Mintel pointed out that 48% of British consumers shopped for their groceries online. Although the online market remained "small" at just 6% of the total grocery market, there was a definite "shift away from superstores to more convenient shopping channels", it said.

Nick Carroll, retail analyst at Mintel, said there remained challenges to address in online shopping. The "lack of control" over selecting fresh food and drink remained one of the biggest issues for the market, he said, and retailers would also need to cater for consumers "turning away from the main weekly shop and towards fluid, when-needed shopping".