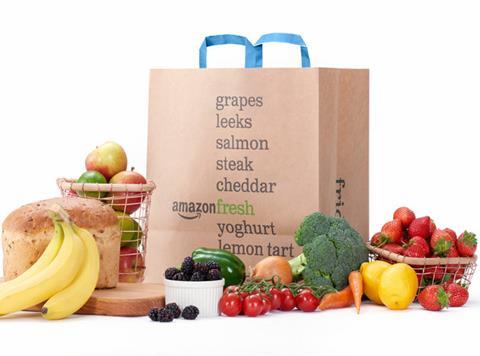 Amazon looks set to rival HelloFresh and Blue Apron in the US with the launch of its own recipe box service.

The Seattle-based giant has filed a trademark in the US for the slogan 'We do the prep. You be the chef.'

According to the application, this will cover 'prepared food kits … ready for assembly as a meal', suggesting it will look to create its own recipe box service.

Blue Apron and HelloFresh are the market leaders in the US recipe box market and both are reporting high levels of growth.

Blue Apron has eight million customers in the US and, according to a report from Bloomberg, generated between $750m (£574m) and $1bn (£760m) in revenue in 2016.

However, high capital expenditure has cast long-running doubts over the private company's profitability as it prepares to go public later this year.

HelloFresh reported a revenue of €287m (£252m) in the US in 2016 but an operating loss of nearly €48m (£42m) due to high operating costs.