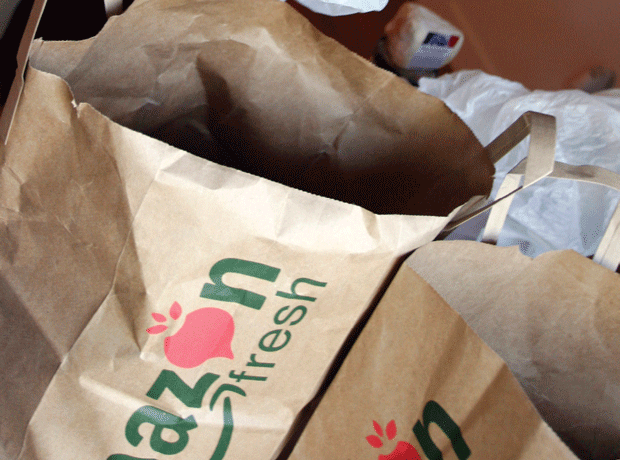 Amazon has announced plans to deliver fresh food items within a one hour window in the US.
Prime Now, the mobile application only available to members of Amazon Prime, has launched the service in Seattle, Bellevue, Redmond and Kirkland. Unlike the UK version, which does not deliver fresh foods, the Seattle service will allow customers to get one-hour delivery on items such as wine, beer, chilled and frozen items, including milk and ice cream.
"Prime Now is our fastest delivery option ever. With Prime Now, you can skip a trip to the store and get the items you need delivered right to your door in under an hour," said Stephenie Landry, director of Amazon's Prime Now service.
In Seattle, Prime Now delivers from 8 am to midnight, seven days a week. Two-hour delivery is free and one-hour delivery is available for $7.99.
The new service will add to speculation over the plans for Amazon Fresh in the UK, which is rumoured to be eyeing a September trial in Hackney.