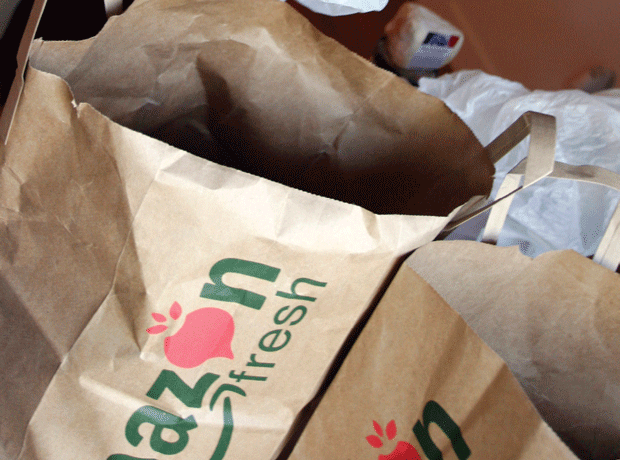 Amazon Fresh could launch in Britain as early as September, according to reports.
After dabbling in the grocery space for years it's believed that the online retail giant could expand its Amazon Fresh service to London within the next three months pitting itself directly against online delivery services from the likes of Ocado and the big four supermarkets.
Already established in the US and believed to be imminent in Germany too, Amazon Fresh supplies users with same-day and early morning delivery of fresh produce.
UK Amazon shoppers can currently choose from more than 450,000 ambient SKUs but while bulk buys of individual items can represent bargains, ordering a mixed grocery basket means using third party sellers, leading to high postage costs and multiple deliveries, which neuters the low price points on offer.
It's believed the online retailer is currently in talks with leading food suppliers as it plans for a UK arrival.
Amazon have refused to confirm the speculation but told The Times: "As a company we do not comment on speculation and rumour but what I can tell you is that we will remain thoughtful and methodical in our approach to expanding Amazon Fresh."