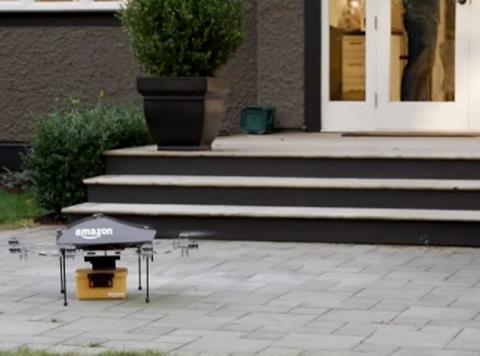 Amazon is keen to introduce drone delivery in the UK, it was revealed yesterday by Robert Goodwill, transport secretary.
The online giant feels frustrated by over-regulation in the US and has opened talks with the UK government.
"I had some people from Amazon coming to see me the other day; they want to replace van deliveries with drone deliveries, and they can't do any trials in the US because they're over-regulated," said Goodwill at a press conference about driverless car technology.
"We need to make sure that wherever you are in the world, and if you want to innovate and you want to to invest in this sort of technology, come to the UK because we're here to help you."
Amazon has been testing drones in the UK since last year. Their Prime Air service would, the company say in US filings, aim to deliver packages in a 30-minute time frame, and keep drones below 500ft to minimise air disruption.