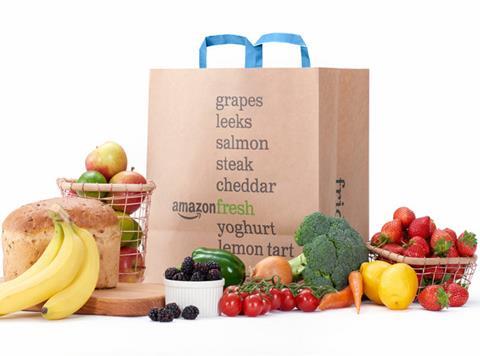 Amazon appears to have vastly underestimated initial demand for Whole Foods products in the US, leaving 93% of items out of stock by the end of the first week.

US customers bought nearly $500,000 (£379,000) worth of Whole Foods items on Amazon in the week after the merger was completed on 25 August.

But the lack of availability seemed to dampen initial enthusiasm, as sales of Whole Foods items dropped 38% the following week.

Turkey lunch meat and water were the first items to sell out in week one, found data from One Click Retail. Snacks and sweets were the bestselling category for Whole Foods on Amazon, accounting for 21% of all sales that week, followed by frozen fruit and veg at 10%.

Whole Foods items were available across the entire portfolio of Amazon sites in the US but One Click Retail found only 4% of items were sold on Amazon.com, with most sales coming from Prime Pantry, Prime Now and AmazonFresh sites.

In the UK, Whole Foods produce has been available on AmazonFresh since the end of August, without availability issues.