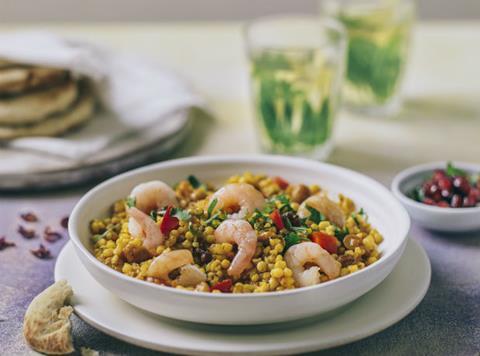 AmazonFresh has unveiled a new best in class section on its site to highlight premium fresh, frozen and baked goods.

The Select Choice section includes over 400 products that have been "hand-picked" by the AmazonFresh team for their quality and taste.

The team has split out its "outstanding" produce into six sections: vegetables & salad, bakery, meat, fruit, ready meals and frozen.

The bakery section is made up entirely of the 22 newly listed own-label bakery products, made in its in-house bakery. These range from luxury raspberry and white chocolate cookies, priced at £2 for a pack of four, to a £1 stone oven-baked baguette.

Other sections include branded goods such as healthy ready meal brand MyHealthy Kitchen (pictured), Isle of Wight tomato growers The Tomato Stall, and British meat producer Herdsman.

The new feature could make it easier to navigate the site, which offers 130,000 fresh, ambient and frozen products.
James Hammersley, CEO of digital revenue growth company Good Growth, said the addition would help channel customers into relevant segments quickly.
"Whilst there is a potentially overwhelming range presented at Amazon Fresh, customers are guided quickly and carefully into the sales journey," he said. "Amazon is seeking to drive new customers into clear categories early in the sales funnel - such as fruit & veg and meat."