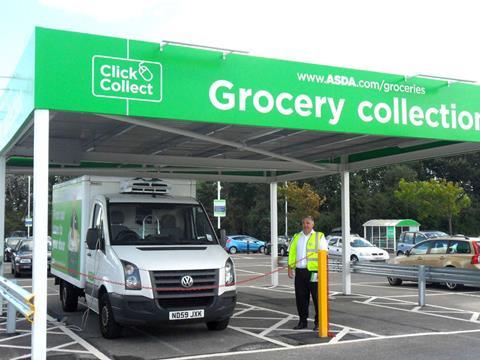 Retail technology experts have tipped click & collect to be the most important development in online grocery over the next five years.

Supermarkets would aim to make in-store collection their fastest-growing channel - over and above home delivery - consultants CACI and Capgemini predicted in separate reports.

Steve Wilson, supply chain vice president at Capgemini, said click & collect was the fastest-growing method of shopping for general merchandise "by a mile". This would ultimately translate into higher consumer appetite for this shopping method in supermarkets.

"As customers get more and more comfortable with click & collect in general merchandise, they will see it as a normal way to collect purchases," he said.

But Paul Langston, consulting partner at CACI, said supermarkets should not rely on consumer demand. Grocers would "need to find ways of incentivising customers" to use click & collect services, he said.

"This is going to be a challenge for the grocers, as a lot of customers have come to like the convenience of their shopping being delivered to their homes," he added.

CACI estimates that 12% of grocery shoppers will buy their food online by 2026.