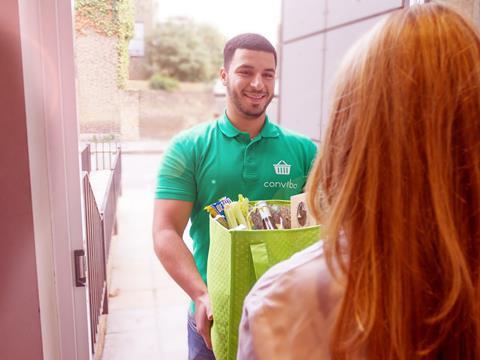 One-hour grocery delivery service Convibo is expanding its London coverage despite tough emerging competition from the major retailers.

The company will extend one-hour delivery from M&S, Tesco, Waitrose and Whole Foods Market to eight new areas: Marylebone, Mayfair, Soho, Green Park, St James's Park, Westminster, Vauxhall, Lambeth.

Convibo has been available in 21,000 London postcodes since early this year. The latest expansion of the third-party delivery service is a bold move considering the looming competition in the market from Tesco and M&S. The Tesco Now one-hour delivery app officially launched in central London at the end of June. Deliveries are charged at a higher rate than Convibo - £7.99 versus £4.99 - but unlike the third-party service, Tesco does not charge a markup.

M&S is set to launch an online grocery trial this autumn, which CEO Steve Rowe strongly hinted could offer express delivery. Whole Foods already offers on-demand grocery delivery around its seven London stores using third-party courier Quiqup, which also makes deliveries for the Tesco Now service.