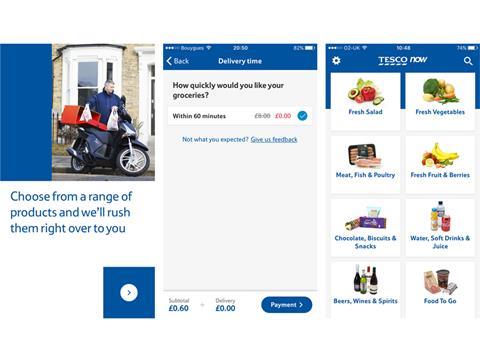 Tesco has become the latest to get into the one-hour delivery game this week with a trial app. It comes as little surprise, given that the supermarket trademarked the app's name - Tesco Now - shortly after Amazon launched its Prime Now service back in 2015. Since then, its arch rival Sainsbury's has got one step ahead by launching the one-hour Chop Chop service.

So is this final confirmation that express delivery is the future of online grocery? It may well be for a certain demographic. For time-pressed urban consumers, getting your dinner ingredients within the space of an hour is both an attractive and feasible option. And as more and more players offer these services, they will become an expectation rather than a whizzy added extra.

But will super-fast services ever reach consumers outside cities to eventually replace bulk online shops? The logistics involved and sheer nature of online grocery shopping make that doubtful.

So yes, it makes sense for Tesco to experiment in this arena. But don't expect Tesco Now to wipe out the weekly shop any time soon.