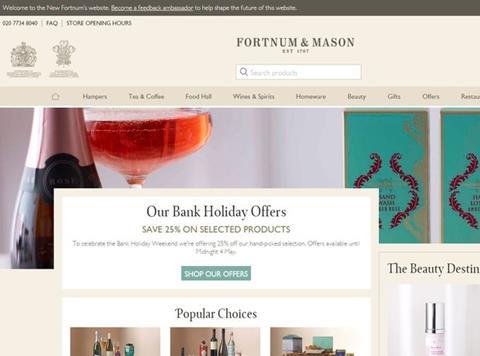 Upmarket department store Fortnum & Mason has announced the launch of its new "fully responsive" home-shopping website.
The 300-year-old company says the site is able to handle complex orders and delivery across more than 130 countries.
Zia Zareem-Slade, Fortnum & Mason's customer experience director, said the site was "fast, slick and easy to navigate" and was "truly responsive, providing the same experience across multiple devices".
The site reinforced the brand experience that customers' expected and the business had seen "incredible" results since the site went live in increased revenues, increased conversion rates and positive feedback.