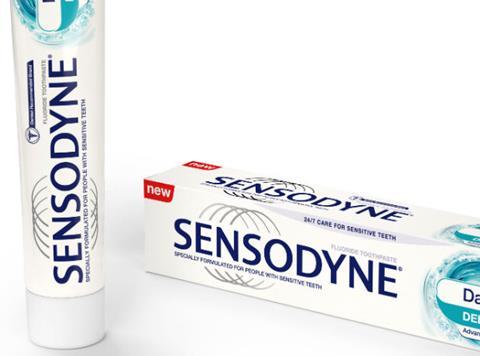 GSK is set to show videos of its Sensodyne products on MySupermarket in a bid to differentiate it from rival brands online.

The manufacturer behind Panadol and Aquafresh is trialling a new product page design for 13 of its dental products with a video, up to three high-res images and more detailed marketing copy.

The design has been created in partnership with Nielsen Brandbank, which has provided digital product content for MySupermarket since 2012.

MySupermarket said the new format could be more attractive to consumers than typical online displays, which "didn't leave a lot room for creativity or differentiation".

Olivia Babbington, Sensodyne brand manager at GSK, said she was "excited by the opportunity" to show more detailed product content.

"We see this as another medium through which we can engage with MySupermarket's shoppers, differentiate our brand and get a greater return on our marketing investment by making full use of our brand assets," she said.

In August, online imagery specialist SpinMe revealed the majority of product pages remained very basic despite the growth of e-commerce. An analysis of six large grocers - Tesco, Waitrose, Sainsbury's, Iceland, Morrisons and Asda - found they only displayed one image on at least 95% of their bestselling products.

Online grocery sales are set to grow 12% this year to top £11bn, according to Mintel. This figure is expected to rise to £17bn by 2020.