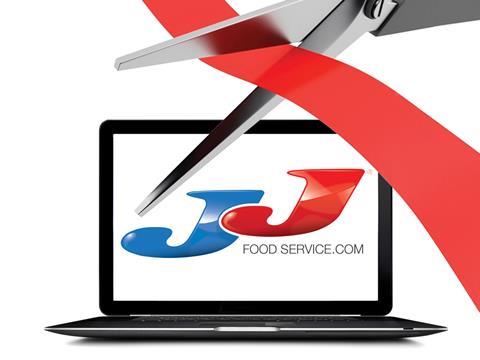 JJ Foodservice has invested in a new website with easy-to-use features and a more efficient ordering system.
The new site has been optimised for mobile and tablet use, and offers customers better access to key categories, special offers, promotional brochures, real-time order tracking and branch locators.
The wholesaler has also invested in better search engine optimisation to improve visibility on search engines like Google and Yahoo in an aim to drive site traffic.
The same machine-learning technology available through the JJ Foodservice app can now be found on the search bar of the new site, which makes suggestions based on shopper history to increase order efficiency.
"Speed of service is absolutely vital for our customers. With the new website, they can enjoy a quicker, more efficient shop," said Mushtaque Ahmed, chief operations officer at JJ Foodservice.
"With the rise of online grocery shopping, it has become imperative for food and drink wholesalers to optimise their online services. We have responded by making it even easier for our customers to order online. Together with the new app, we are prepared to move with the times."
Online orders now account for 63% of total group sales at JJ Foodservice and the new website also benefits from a more impactful visual design alongside the improved technology.