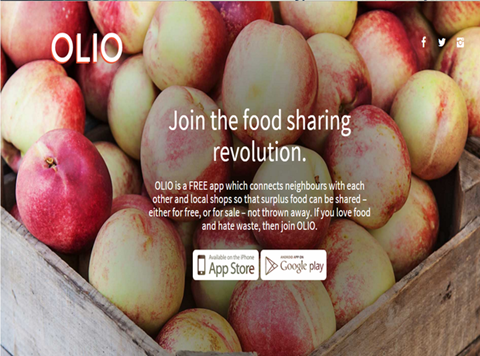 Food-sharing app Olio is expanding its reach after receiving £1m expansion funding from Silicon Valley venture capital firm Accel, an investor in Facebook and Spotify.

Having initially launched in Haringey, Hackney, Camden and Islington in the summer, it is now being rolled out across London and plans to expand across the UK by the end of next year.

The free app connects neighbours with each other and local independent shops to share surplus food and drink.

This could include food nearing its expiration from shops, cafés and markets, spare vegetables from allotments, cakes from amateur bakers or groceries from the household fridge.

Users post a picture of the item via the app, which can be collected from their homes, an Olio-branded plastic 'drop box' in a local store, or another location.

Retailers that sign up for free can charge for the food if they wish, but they have to commit to at least a 50% discount.