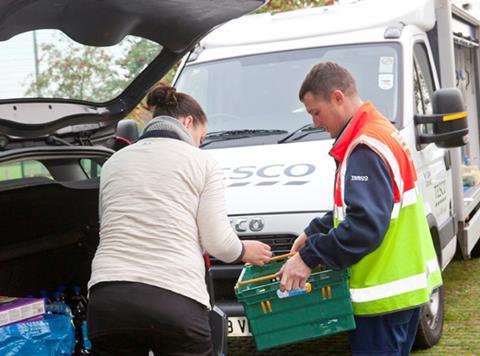 Tesco has revealed plans to scrap free click & collect services on non-food orders under £30, as it seeks to make its service sustainable for the long term.

A £2 surcharge will come in from 2 February. A Tesco spokesman said: "To ensure our Click & Collect service remains sustainable for the future, from 2 February we will be introducing a £2 surcharge on all Tesco Direct Click & Collect orders under £30. We want to provide customers with a great online experience and continue to offer customers the convenience of our Click & Collect service at every Tesco store across the UK."

The move comes as Tesco looks to change the way it charges for click & collect services across both food and non-food.

In November it launched same-day click & collect services for grocery products across 200 stores. The vast majority of stores involved in the rollout have been piloting a free service on orders over £40 but a small minority have been charging customers £2 for all same-day orders.

The retailer has said the trial would help it decide whether it would charge all customers for using the service.

The new charge also follows the chaos surrounding Tesco's non-food online deliveries in the run-up to Black Friday and Christmas.

At that time, the Tesco Direct site buckled under the strain of orders, with the retailer initially blaming the "unexpectedly high demand" caused by its Clubcard Boost promotion.