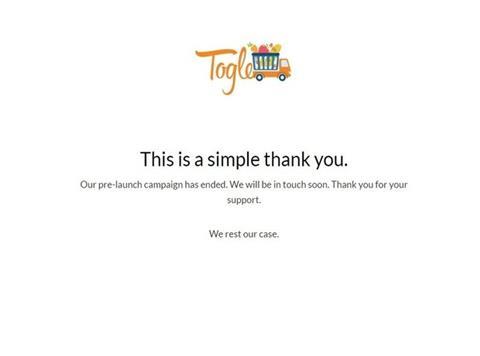 A 40-minute delivery service for M&S and Whole Foods Market products is set to launch in Central London in June.
Start-up company Togle will pick products from the two supermarkets and deliver them to customers' doors within an average of 40 minutes of ordering.

Employees will go into the stores and be trained to pick the freshest products available, said Togle director Abyl Ikhsanov, who runs the company with fellow director Dinmukhamed Abilov.

Ikhsanov said the company, which is in pre-launch stage, would initially employ 20 people. He said he was not yet in a position to reveal the price of the service, and had not entered official negotiations with Whole Foods Market and M&S.

Ikhsanov said the two directors had seen a gap in the market for home delivery of the two supermarkets' products.

They had opted for a fast delivery service because "millennials are demanding delivery within one hour", Ikhsanov said. "Besides the quick service, we want to give the best customer service."

Iksanov is a recent engineering graduate and Abilov has a background in economics.