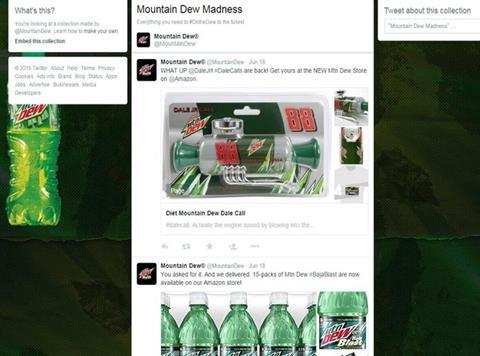 Twitter announced on Friday (19 June) that it would be partnering with retail companies to offer shopping experiences on its platform.
The social media platform, which has a reported 302m active accounts, will now host dedicated product pages presented in a Twitter style, with selected lines arranged in the Twitter 'timeline' format.
Launch partners include major US retailer Target, Good Housekeeping, Pepsi brand Mountain Dew and Hallmark.
It's also anticipated that a selection of "Top Tweets" for each product will offer an informal consumer review service. Collections can be accessed through the official Twitter homepages of participating retailers. Twitter says it will "plan to expand on our list of curators over time."