Sugar: the work on controlling it is just beginning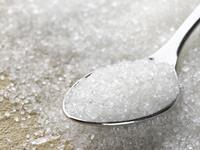 Sir: The Action on Sugar campaign, which launched on 9 January 2014, led with an unprecedented call to tackle and reverse the obesity and type 2 diabetes epidemic (Cover feature, p28, 10 January). As a result, the clear and concise public health campaign messaging has generated widespread international attention - making the public more aware of the unnecessary amounts of sugars being added to our food and soft drinks. 
But more work still needs to be done in terms of defining messaging and clarity. For too long we have allowed an unregulated food industry to peddle poor nutrition and high-calorie products targeting the most vulnerable members of our society, our children, through misleading product placement and mixed communications across the media and junk food advertising. 
Given the unspeakable suffering of diet-related diseases, obesity and unsustainable healthcare costs, tighter controls need to be in place so that the public are not wrongly influenced and misinformed.
Katharine Jenner, campaign director, Action on Sugar